ASF 2023 Poster competion
Submission for the 2023 poster competition, sponsored by Helvetica chimica acta, is now open.
Kindly sponsored by Helvetica chimica acta
1st prize – 200 CHF
2nd & 3rd prize – 50 CHF
ASF 2023 POSTER SESSION
Poster 1. Christopher Bailey, University of Dundee
Purification and quantification of plate chemistry arrays for rapid generation of compounds for medicinal chemistry.
Poster 2. Thomas Shaw, University of Leeds
An automated, self-optimising flow reactor platform to facilitate the efficient optimisation of process metrics such as reagent cost and productivity.
Poster 3. Megan Bradbury, University of Leeds
Development of continuous base-metal catalysed processes; towards a sustainable chemical industry.
Poster 4. Nicola Bell, University of Glasgow
An automated Schlenk line for undertaking bench scale inert atmosphere manipulations.
Poster 5. Christopher Swanson, University of Manchester
Towards Automated Design and Implementation of Biocatalytic Cascades for Iminosugar Synthesis.
Poster 6. Christopher Horbaczewskyj, University of York
An automated, modular, chemistry robotics platform for rapid data generation and statistical model development.
Poster 7. Oh-hyeon Choung, Synple Chem/ ETH Zurich
Rule-Based Retrosynthesis for Accessible Hits: An Open-Source Python Package
Poster 8. Thomas Dixon, University of Leeds
A fully automated and novel methodology to optimising HPLC method conditions.
Poster 9. Joseph Mason, Domainex
PROTAC Platform: enabling rapid design, characterisation and assessment.
Poster 10. Wilfried Braje, AbbVie
Accelerated synthetic chemistry: catalyst capsules for faster and easier reaction set-up.
Poster 11. Angelo Lanzilotto, Merck
Automated synthesis planning and execution with SYNTHIA™ retrosynthesis software and Synple Automated Synthesizer.
Poster 12. Sarah Boyall, University of Leeds
Automated optimisation of a multi-stage, multi-phase continuous flow process for pharmaceutical synthesis.
Poster 13. Gergely Takács, Mcule.com Kft.
DIY In-house chemical libraries – novel starting points for drug discovery.
Poster 14. Matteo Pennestri, Bruker
PIPAc project: Intelligent Production of Active Pharmaceutical Ingredients.
Poster 15. Blake Baker, Astex Pharmaceuticals
Democratising automation to enable synthesis in Fragment-Based Drug Discovery (FBDD).
Poster 16. Benjamin Deadman, Open Reaction Database.
Workflow for submitting large datasets to the open reaction database.
Poster 17. Robert van Putten, The Janssen Pharmaceutical Companies of Johnson & Johnson
RIPPLY: Real-tIme Parallel Progress anaLYsis of organic reactions using near-infrared spectroscopy.
Poster 18. Alexander Dömling, Palacky University Olomouc
Automation + Miniaturization = Acceleration
Poster 19. Julian Götz, ETH Zürich
Miniaturized, predictable, on-demand synthesis of vast libraries of drug-like molecules.


Poster 20. Juliette Tinchant, Novartis
HTE Benchmarking Buchwald Olympics.
Poster 21. Eduardo Rial-Rodríguez, RCPE
In-line electrochemical analysis and flow electrochemistry at the microliter scale: the ideal opportunity for automated experimentation.
Poster 22. Connor J. Taylor, University of Nottingham
Automated chemical reaction optimisation using multi-task learning.
Poster 23. Fortia Louise Adeliene Alfeche MSU-IIT
An economically and environmentally sustainable and safer approach to designing rigid polyurethane foams (RPUFs).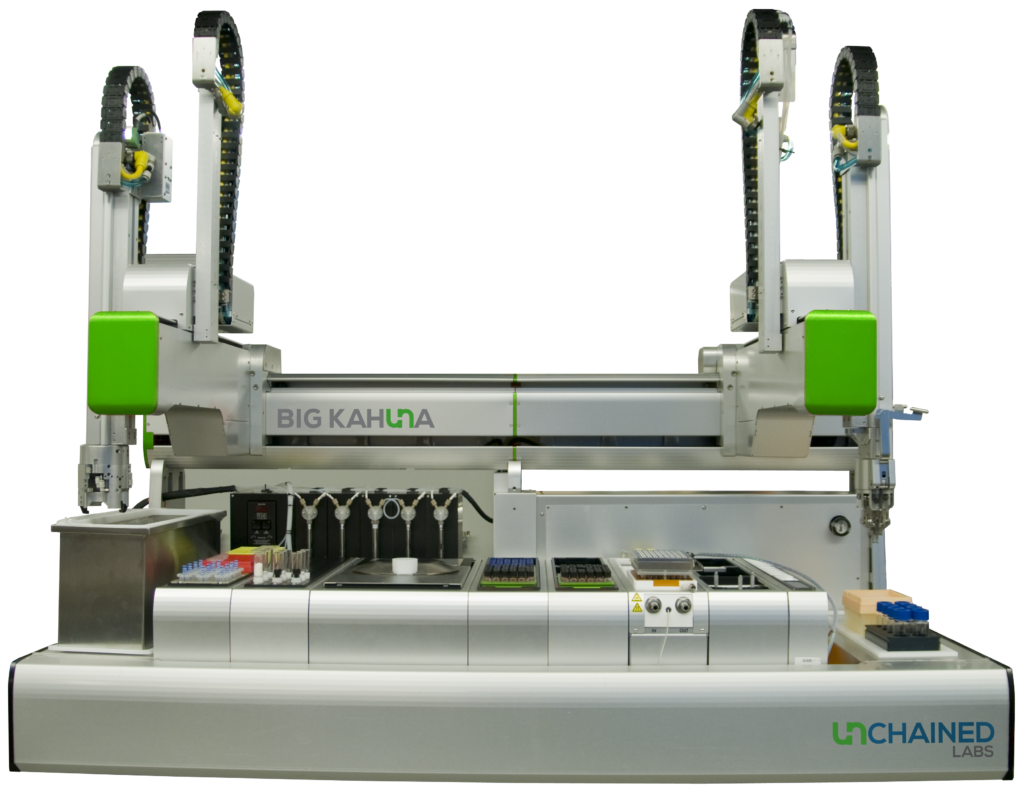 The 2023 Automated Synthesis Forum will be a live event, on the 27th & 28th November 2023 at the Novartis Campus in Basel, Switzerland.